Posts Tagged 'Mountain States'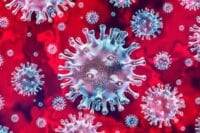 It is the priority of Mountain States Hand & Physical Therapy, Inc. to ensure the health and safety of our patients and employees. Learn what to expect at your next occupational, speech, or physical therapy appointment.
Read More
Many of us are inside, social distancing for the greater good and prosperity of our communities. In this time of uncertainty, know that your health continues to be our priority. We are available via www.zoom.com for telehealth services. Call us if interested. Most insurances do not require a physician's referral.
Read More